Breaker Real (BK0916) : Black – Red
ตารางวัดไซส์รองเท้า Breaker Futsal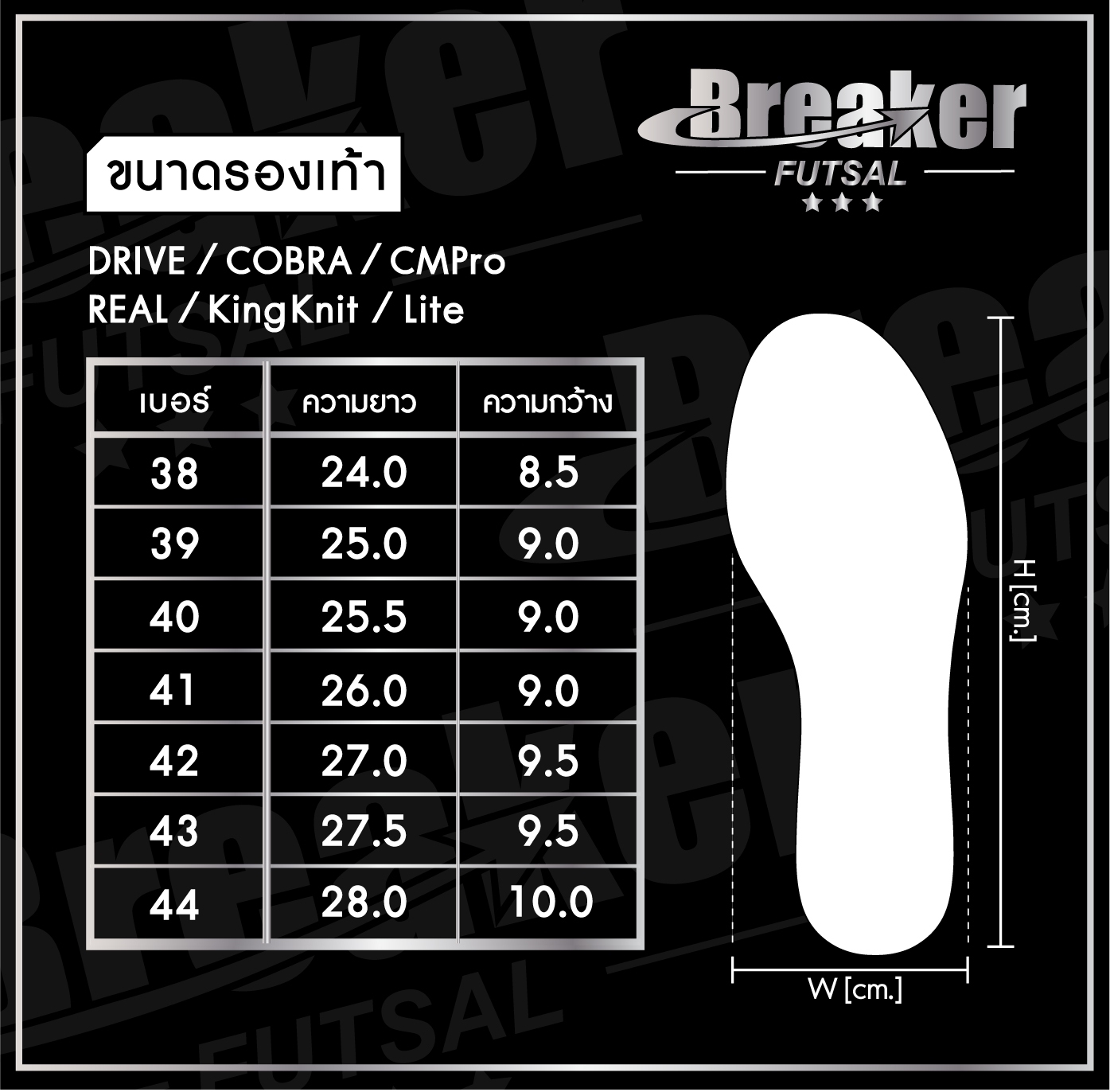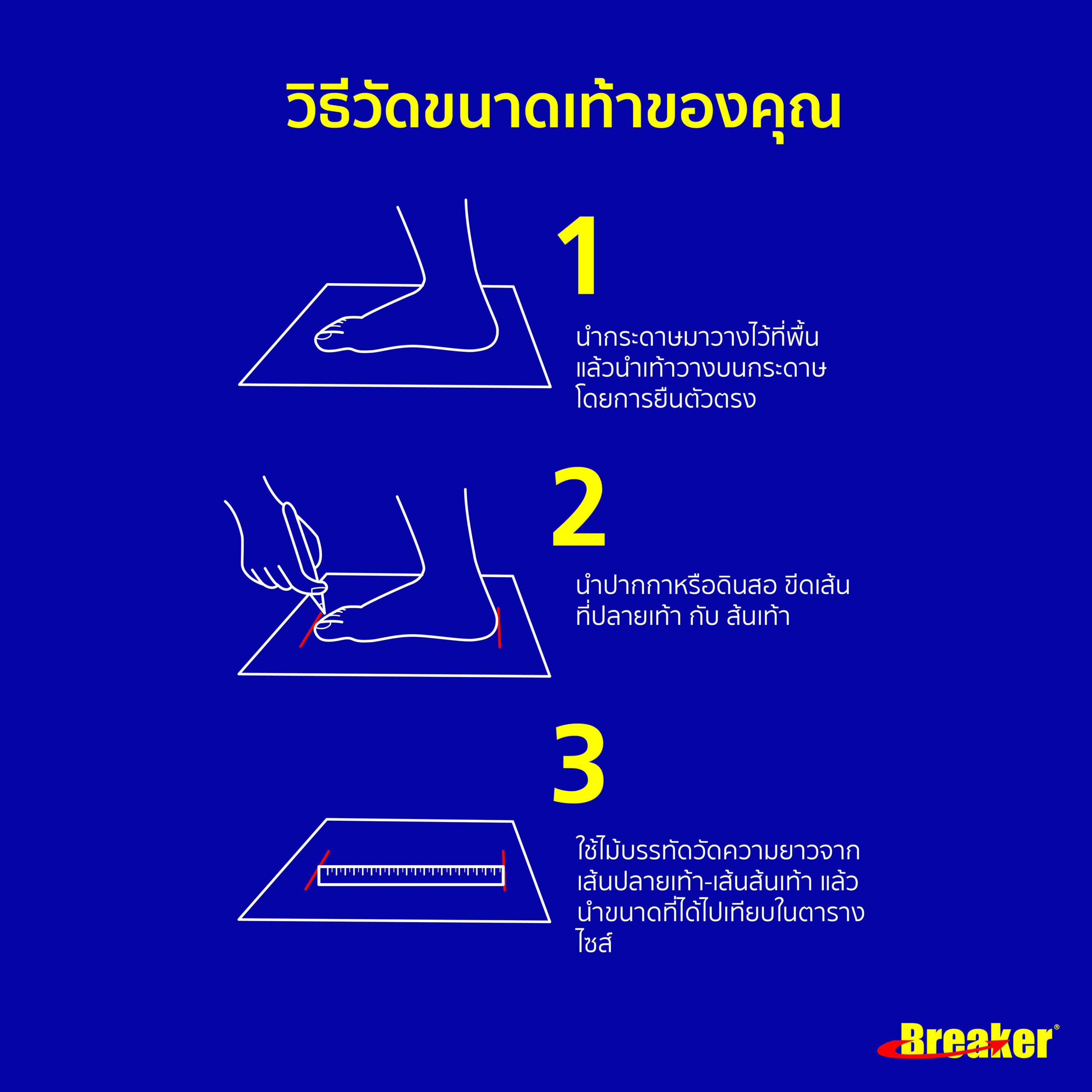 Breaker Real
Item Code : Real • BK0916 – Black – Red
Breaker Real (BK0916)
Breaker Real BK0916 – Breaker x Thaweephol
Special futsal shoes designed in collaboration with "Taveepol Shop", a famous sports equipment shop. The heart of the city of Korat comes in a BRED Colourway color palette.
Futsal shoes are limited editions available only at Thaweephol and Breaker Futsal stores.
For the front instep, choose genuine leather [Full Grain Leather] and suede [Suade] for a soft, supple and extra strong touch.
The front Strike Zine is reinforced with Rubber Skill, which greatly improves the performance of injection shots.
Dual Eyelace lacing line that improves fit and prevents loosening of the rope. While wearing for a long time well and has the top eyelet as a Speedlace type that helps increase the strength to tie the shoelaces with confidence.
It comes with an innovative new sole that Breaker calls Torsion space. The obvious point is that it is a two-piece sole that has a space in the middle of the foot that allows independent torque generation. making every movement more perfect and help the shoes to be lighter. A piece of foam phylon type 2, soft and firm, inside the heel area. will have a special softness help absorb shock Reduce injuries, comes with a Sock that has a material that absorbs up to 90% of impact like PORON.
| | |
| --- | --- |
| Weight | 1 kg |
| ขนาด | 37, 38, 39, 40, 41, 42, 43, 44 |
Related products