Breaker KING COBRA ARI (COBRA11) : PINK
ตารางวัดไซส์รองเท้า Breaker Futsal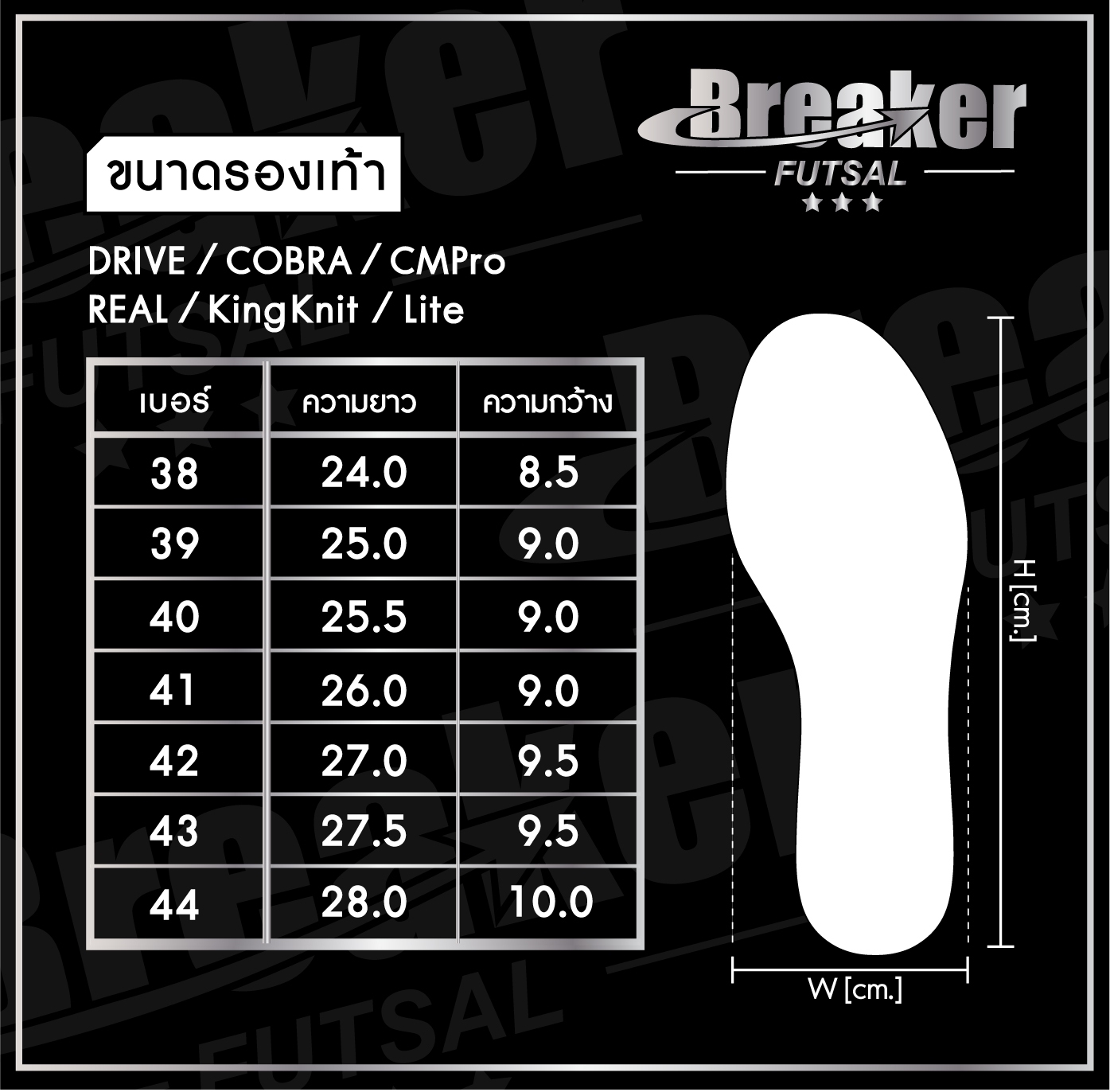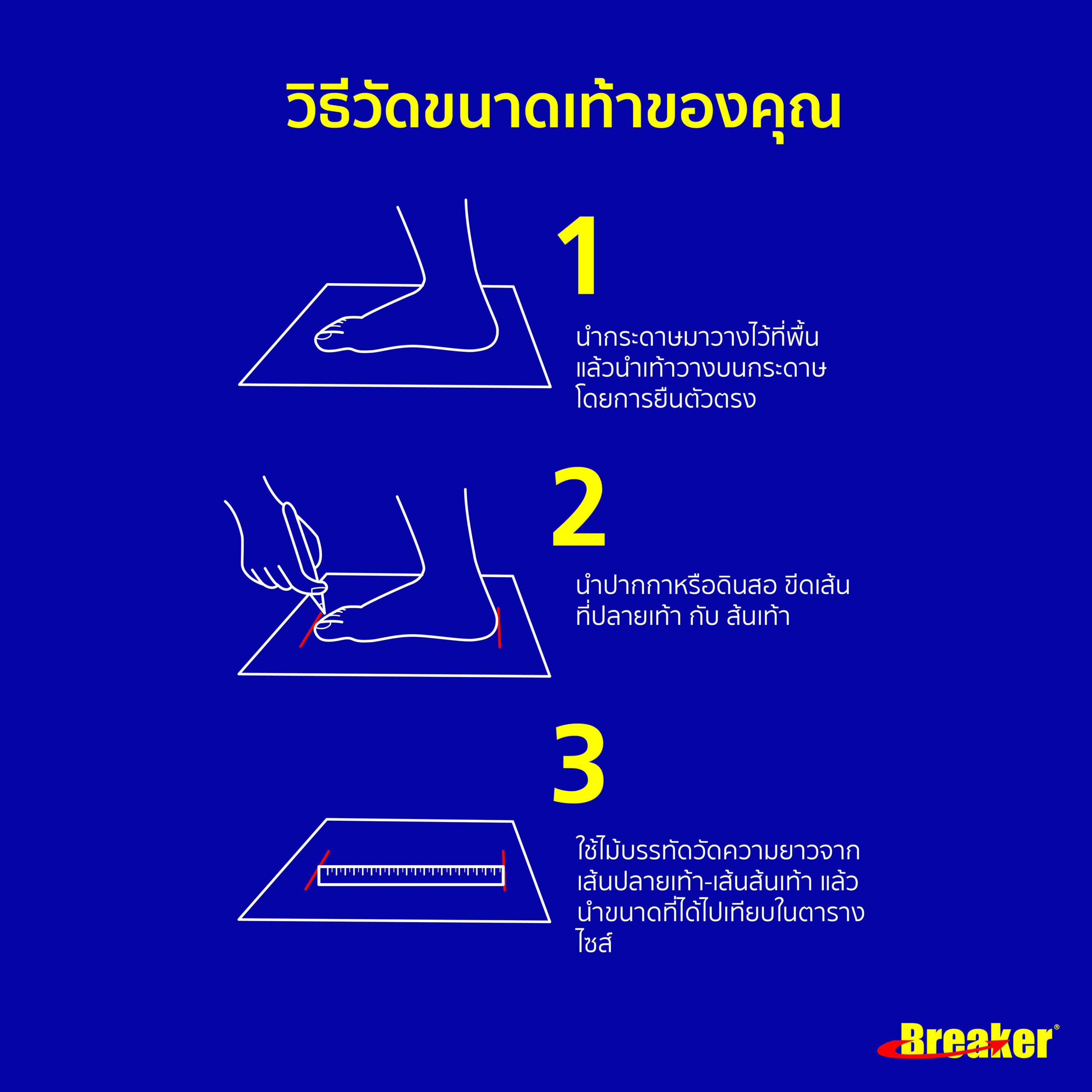 King Cobra Ari
Item Code : COBRA11 –  Pink
Breaker King Cobra Ari – Cobra11
The Speed line futsal shoes chosen by professional athletes come in the "Furture color" color scheme of the Collecion Breker futsal X Ari 5 Club, a special edition shoe designed in collaboration with Ari.
The main part of the shoe uses Synthetic Leather Microfiber that gives a firm feel and is exceptionally lightweight. The Strike Zone in the front is reinforced with Rubber skill, improving the efficiency of injection-style shots.
Dual eyelace lacing line combined with ultra-soft Speed tongue. It will increase the firmness and prevent loosening of the rope while wearing for a long time.
The side of the shoe has dual air frame vents that are woven fabric. Covered with a TPU frame that is like a structure that helps to fit snug and lightweight, consisting of a Soft fit collar that is like a dual pad inner pad that will help lock the ankle area while running at high speed.
It comes with a new, innovative set of what Breaker calls Torsion space. that helps create independent torque making every movement more perfect and help the shoes to be lighter. Phylon foam piece, type 2, soft and hard inside the heel area will have a special softness help absorb shock Reduce injuries, comes with Sock that absorbs up to 90% of impact like PORON.
| | |
| --- | --- |
| Weight | N/A |
| ขนาด | 38, 39, 40, 41, 42, 43, 44 |
Related products