Breaker DRIVE (DRIVE10) : White-Blue
ตารางวัดไซส์รองเท้า Breaker Futsal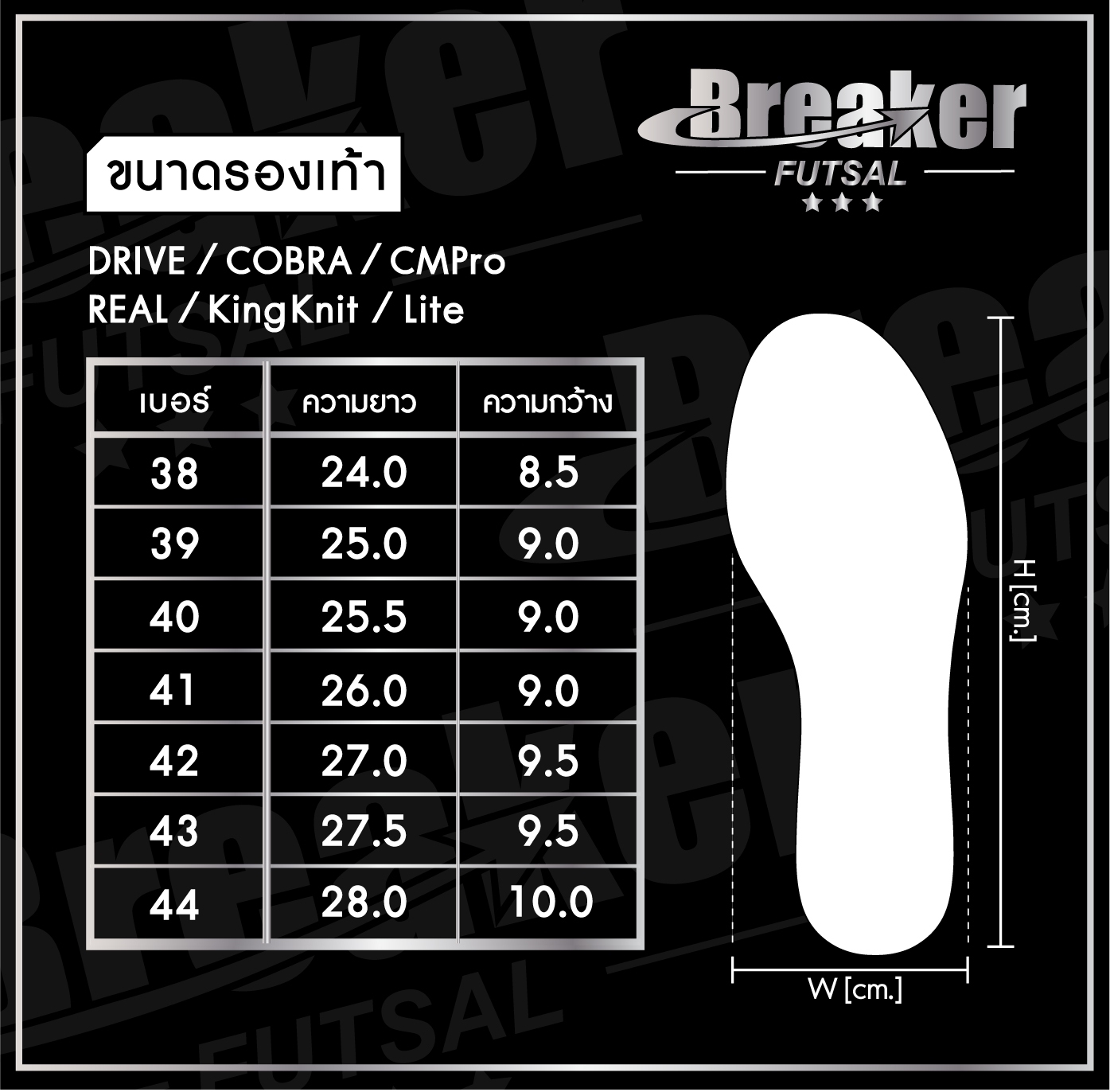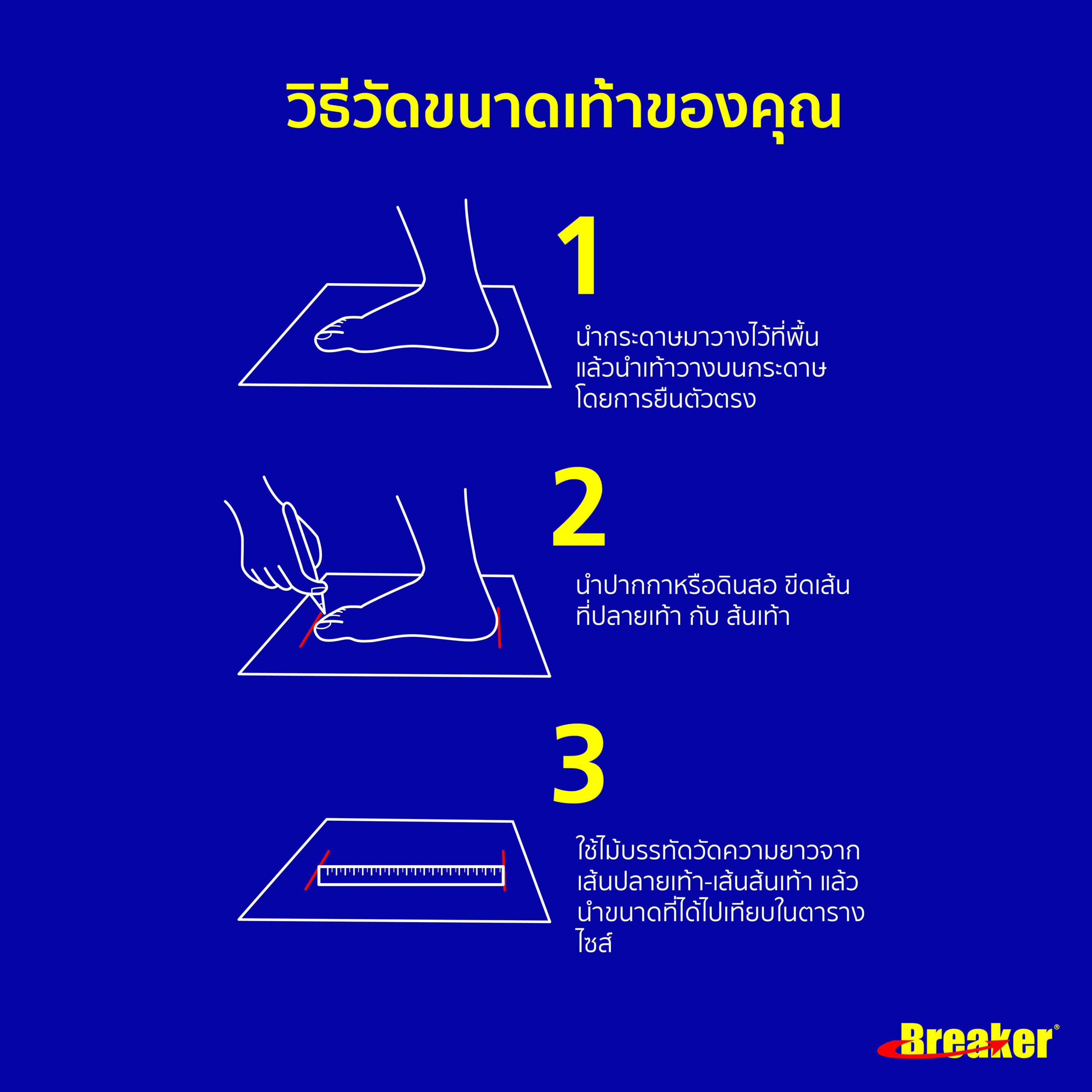 BREAKER DRIVE
Item Code : DRIVE10 –  White-Blue
BREAKER DRIVE (DRIVE10_WH-BL)
Breaker Drive10 – Breaker x SGUB
Futsal shoes of the Power line, a special edition that has been co-designed with SGUB, a futsal shoe store. The top level of Thailand comes in the "PELOTAS" color set that perfectly combines a variety of premium grade materials. It is a limited edition that is only available at SGUB and Breaker futsal stores.
For the instep, the front chooses to use genuine leather [Full Grain Leather] for a soft and firm touch. And extra strong. In the Strike Zone, the side uses Synthetic Leather Microfiber with a flat skin texture to increase the efficiency of touching or shooting a goal more effectively.
The middle part of the shoe uses Nylon Mesh that is ultra-lightweight. Covered with a BREAKERSKIN surface, both sides of the structure penetrate the [Cross Air Frame] structure that improves firmness. and helps to ventilate the sides of the feet on both sides very well
upper heel Reinforced TPU TRIPLE GUARD structure that helps prevent heel roll over while moving as well.
The most special with the inner surface while wearing Flat Lining that gives a feeling of attachment and a special fit.
It comes with a new, innovative set of what Breaker calls Torsion space. that helps create independent torque making every movement more perfect and help the shoes to be lighter. Phylon foam piece, type 2, soft and hard inside the heel area will have a special softness help absorb shock Reduce injuries, comes with Sock that absorbs up to 90% of impact like PORON.

| | |
| --- | --- |
| Weight | 1 kg |
| ขนาด | 38, 39, 40, 41, 42, 43, 44 |
Related products